"It's -30°C outside in the winter and my joints hurt. I can't even read my hands are frozen. Thanks to you, I will be warm at home."
Grandfather Rinzin – Sumdho Nomadic Village, Ladakh
The Himalayan winter is long, harsh and icy. Temperatures commonly drop to -30°C, often much lower. Old Tibetans don't turn on the heating tap at home. All they have are small stones in the middle of the room where they live. Heats with dried dung or wood. But they don't have the money for either.
Let's warm them together!
How does it work?
Thanks to cooperation with the Tibetan Government-in-Exile, we have an overview of the poorest families and senior citizens in Ladakh. Every year, before the onset of winter, the local government buys bags of dried dung and wood and redistributes them among those most in need. He then sends us all the documentation and you can see the satisfied faces of grandmothers and grandfathers who are looking forward to their feet in the heat.
There are far more poor seniors than we can handle. Come do it with us. The old people will be warmed by the heat from the stove, you will feel good.
WARMTH FOR TIBETAN ELDERS
Together we will make them warm!
Where does Warmth ProTibet help?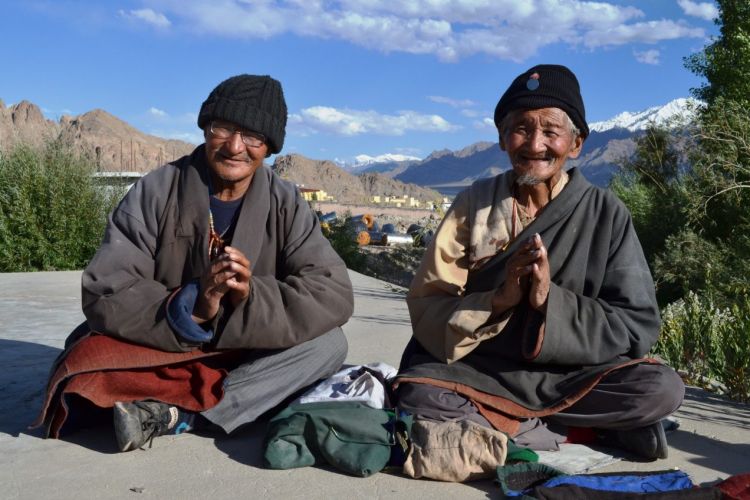 Old men from exile camps - Ladakh
We have already supported the poorest old women from exile camps with an amount exceeding 250,000 CZK. More than a hundred of them warm their homes every year.